Support your bodies natural arousal and sperm production
Would you like to show your partner(s) your sexual power, stamina and strength?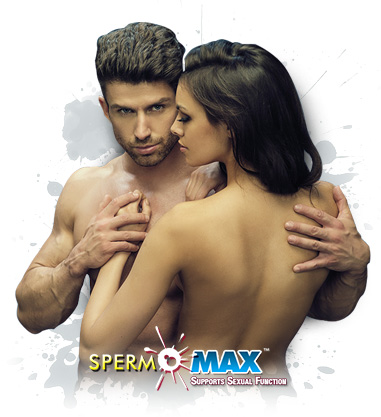 Have you tried all different kinds of methods but with no success? Are you about to give up the fight for a better ejaculation, more satisfying erections, and enhanced pleasure? STOP, there's a natural, and effective solution now!!!

Prescription medicines, may have side effects you don't want to risk. The Spermomax pill is 100% herbal, and has no known side effects, except for the fact that most uses do report they require sex more frequently.

Spermomax contains a number of natural aphrodisiacs and sex tonics which have been used in herbal formulations for 1000s of years in Asia and around the world, for their ability to support normal sexual desire, potency, and performance. Because Spermomax is a herbal dietary supplement, you do not require a prescription or any embarrasing doctors visits.

Spermomax is an all natural herbal formula that can support your body's natural SPERM volume and overall sexual performance. Not only will your orgasms will be driven to the point of esctacy, but your stamina, erections and overall sexual health will be greatly improved.